Who the HELL Do We Think We Are?
We're a bunch of paranormal romance and urban fantasy authors who occasionally blog, make filthy jokes and prowl the halls of conferences and conventions with switchblades!

Current roster: Mario Acevedo, Michele Bardsley, Sonya Bateman, Dakota Cassidy, Carolyn Crane, Molly Harper, Kevin Hearne, Mark Henry, Stacia Kane, Jackie Kessler, J.F. Lewis, Daniel Marks, Richelle Mead, Kelly Meding, Allison Pang, Nicole Peeler, Kat Richardson, Michelle Rowen, Diana Rowland, Jeanne C. Stein, K.A. Stewart, Anton Strout, and Jaye Wells
******************

~
Posted by

Kat Richardson
at 7:00 PM
~
Hey, looky what I got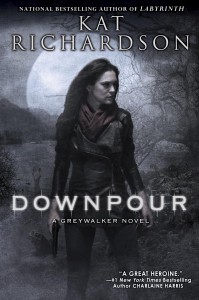 Greywalker #6 US edition coming August 2011.