Pimpage + a Contest at Mah Site!
Hello my League friends! Can I just tell you that Jane True Book 3,
TEMPEST'S LEGACY,
IS OUT!
You can see another reading and get some news on a contest to win some
Legacy
swag,
here
.
In VERY exciting news, Jane now has an Italian title! It's
La Principessa Delle Tempeste
. HOW CUTE IS THAT? And I can't wait to see what they do with the cover!
You can see a conversation about Jane in Italian,
here
. I have no idea what they're saying, but it sounds sexy, doesn't it???
Finally, you can find a contest
here
, run by the ever lovely and fabulous Carolyn Crane, in which you can win
TL
.
I am currently gearing up for the January residency of my MFA program. Students will arrive from all over the country (and a few from outside the US), descending on Greensburg to be edumacated in the art of writing popular fiction. I'm running a module on close reading, and one on urban fantasy. Totally looking forward to it! But it's going to be crazy hectic, and the day after everyone leaves I fly to London! YAY! Let's hope I have clean pants.
So that's me! Busy busy busy... so busy in fact, that I've been very remiss in my pimpage! My pimp hand is absolutely aching with disuse, so I'd better slap it down old school with...a contest! But first of all, let's see just what's in need of a smackin'...
First off, Mark Henry has some fabulous news. Not only is
Road Trip of the Living Dead
coming out at the end of the month in mass market paper back, with a tweaked cover:
But Mark had another big announcement on his blog. Amanda Feral, my favorite zombie socialite and writer of filth, is coming at you in comic form. I don't mean she'll be tripping over banana peels, I mean she's getting her own comic book, by the same people who brought you Patty Brigg's Mercy Thompson. I'm so excited, I could spit. Maybe at him, because I'm also jealous. I've always "seen" Jane as a cartoon, and would totally flip to have her made into a comic.
And by flip, I mean clean your house and make you many a delicious stewed meat dish. And by "you," I mean whoever's out there, reading this. And by "reading," I mean skimming till you get to the contest details.
Anyway, you know how I adore the Henrys--the dogs, the wife, the man--so I won't spit at him. But I will covet his comic, and can't wait to see Amanda ratcheting open those lovely jawbones!
Speaking of comics, I have another good friend with some hot comic action coming to gitcha. Over in the UK, Roger Gibson, along with Vince Danks, the huge brains behind Harker, have gone right ahead and given me a total NERDGASM with their newest Torchwood comic, Hell House. Check out this art:
I had to leave it big, cuz it's sooo goood. Total. Nerdgasm. There's more info on where to order the comic, here. And if you're thinking, who are these British men? And what else have they done? Then you should order some of their Harker comics. They're detective stories, and I adore them, although they're not nearly as respectful to Jessica Fletcher as they should be.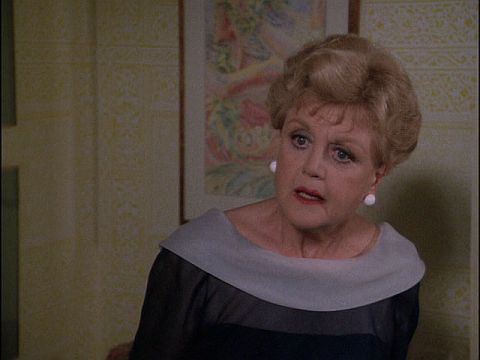 Jessica's confused by your lack of understanding, Roger! How can you do that to her?
Jesse Petersen, however, is someone who is not confused. Instead, she rocks out with her zombie out. I adore the aesthetic of her covers, and her latest release is no exception:
The truth is, I don't really know Jesse, as I've only interacted with her on social media. That said, I like her style, and hope to get to meet her soon. I also really, really want to read her books, and they're on my schedule to get to in the next month!
One lady I do know very well, however, is my critique partner, Diana Rowland. I get to read ALL of her books before all y'all and I GLOAT about it. Because they're so good! And I love the new covers for her Demon Mark series. Secrets of the Demon just released a few days ago, and isn't it a beaut?
The only thing better than this cover, is the cover for her My Life as a White Trash Zombie. You are going to DIE when you see it, people. I nearly did. I nearly choked on the glory of it's trashy zombie whiteness.
It's amazing. And the book is awesome, too. Cuz I've already read it! Hoooah!
Meanwhile, there's another Leaguer who has a story coming out in an anthology that looks hilarious. Anton's Strout's "Murfa," is available in Boondocks Fantasy:
Last, but certainly not least, I feel I never properly pimped
Juliet Blackwell's
latest paranormal mystery,
If Walls Could Talk:
I adore Juliet, and I love her books. I've heard this one is great, and it's going to be my reading on the plane over to London. So now I'm giving you my official pimp slap, lady, instead of the paltry little half slap I managed before. Cuz you deserve a full-on pimp
spank
, for being so awesome in so many ways.
*****LATE EDITION ADDITION! I nearly forgot Andrew Shaffer's
Great Philosophers Who Failed At Love:
There's a quote from my Nietzsche on his website! Now there's someone who sure did fail at love. Thank lawd for Facebook and people reminding me I suck. Sorry, Andrew!
So now that I've pimped, I know you're wondering what the contest is! Well, I'm being a cheat, and making you go to my site. Just because I'm too lazy to compile comments. *yawns*
You can see the full contest,
here
. Just scroll to the end. It's super easy; all it requires is a comment on my site!
Lemme know if you have any questions! And yay for all the new releases!