A Challenge Was Met
I spent a lot of time yesterday pondering a good topic for today's blog post, but I kept coming up dry. Most of my ideas had already been done (many times) by other authors, on other blogs. Or the ideas just weren't good enough to write a whole blog post about (not that there's a word count minimum on these things, but I figure I might as well make it longer than flash fiction).
I needed something worthy of the League. We're Reluctant Adults, after all, and snark is our mother language. It's an art form, really, and it also isn't a proper week at the League without someone mentioning someone else's ta-tas.
Fortunately, Kevin Hearne saved me last night from falling back on a completely mundane topic when he posted this on Twitter:

For those of you who've never heard of Rocky Mountain Oysters, check it out: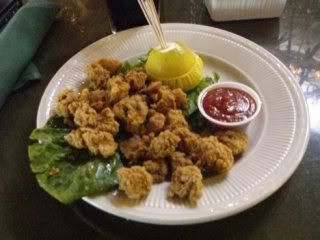 Not too scary, right? They look like fried chicken livers, or even those popcorn chicken things they serve at KFC.
But this is where they come from: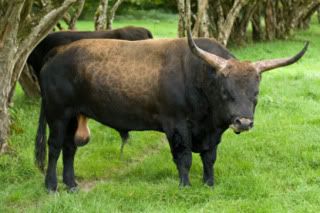 Sorry, kids, they're not oysters. They're not even shellfish. They're bull testicles, typically deep-fried and served with some sort of dipping sauce. And now, thanks to my randomly tweeting about an episode of one of the random food shows I watch ("Diners, Drive-Ins, and Dives," because R.M. Oysters are pretty tame for Andrew Zimmern) you'll get to read about them in one of Kevin's books!
And I suppose turnabout is fair play. Since Dreg City 4 is already turned in, I'll make Kevin a public offer: if DC 5 happens (*fingers crossed*) I will accept a similar challenge to include something really weird in the book. *nods*
But for you, dear League followers (you poor souls), a question inspired by Rocky Mountain Oysters: What's the weirdest thing you've ever put in your mouth?